Mediterranean Diet Recipes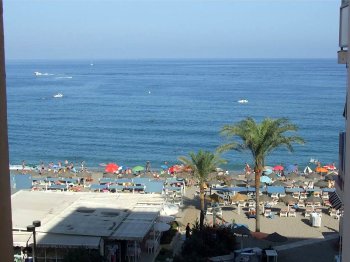 Mediterranean Diet Recipes from the Mediterranean Diet page, indexed for your easy reference.

Shop at LaTienda for a unique experience!
Tapas
Delicious Beans and Lentils
Legumes and beans play an important part of the Mediterranean Diet. Here, for you, are both legume recipes and the black bean recipes from the Mediterranean Diet page. I prepare both of these recipes on a regular basis because they are simple to prepare and are a delicious addition to most Mediterranean dinners.
Black Beans This is a versatile dish. You can serve them as a side dish or use in Chili or in many other recipes. Very good!
Mediterranean Lentil Summer Salad Great dish to keep on hand to serve as a side dish for several different dinners. It is a healthy and delicious dish.
Carne de Vaca Recipes
Mediterranean Meatloaf Great recipe for traditional meatloaf - made the Mediterranean way. Can't be beat!
Mediterranean Chili Don't miss this recipe, its the best!
Healthy Fish and Seafood Recipes
Fish
Delicious Mediterranean Vegetable and Panga Stir-Fry
Seafood
Calamari Dinner Give this recipe a try! It is very popular for a good reason!
Mediterranean Linguini with Clam Sauce This is truly a great dish.
Mediterranean Chicken Recipes - Just Like Mediterranean Grandma Used to Make
Mediterranean Diet Recipes or dinners often include chicken. As you may have picked up by now, I am an essentially American cook, adapting to the Mediterranean diet. Especially with my Mediterranean Chicken recipes, you may note a hint of American or even mid-western cooking style. Whether its from an American cook-turned-Mediterranean, or Greek, or anywhere else in the world, these chicken recipes are Sure To Please even the most finicky or the most sophisticated palate.
Mediterranean Roast Chicken If you like chicken (or even if you don't) you must try this recipe! ;) I am sure you will agree, its the best chicken ever!
Included on Mediterranean Roast Chicken recipe page is another Mediterranean Chicken dinner suggestion - Mediterranean Grandma's Chicken and Noodles - (that's good!).
Carne de Cerdo (Pork)
Estofado de Cerdo or Braised Pork Enjoy this truly special braised, pulled pork dish. Its a classic recipe. No matter what ingredients you use in the braising, what you will find is a flavorful, satisfying and memorable dish to enjoy again and again. Give this recipe a try!
Pasta
Make Perfect Pesto using this simple, perfect pesto recipe.
Sweet Things
Mediterranean Honey Cake Hmmm...Honey Cake... Dreamy, delicious.
Return to Home Page from Mediterranean Diet Recipes