This is a Symptom Checker With A Brain!
Begin your search for answers to your health questions with the symptom checker questionnaire. This is a symptom checker with a brain.
Not only will the symptom questionnaire address your medical symptoms, it will ask you all about the exact nature of your illness or health problem. The software has more than 22,000 questions that center around 1,700 symptoms. No two question series are the same.
While answering your questionnaire, you respond to multiple choice questions that branch based on your response to the previous question.
Questionnaire Produces A Summary
The software translates the interview summary into clinical terminology and organizes the positives and negatives according to the pertinent body organ system. The program documents a summary, or report, of your medical status. The medical report produced is referred to as your medical history.
Print the report and present it to your primary care giver. It will provide thorough information enhancing your patient physician encounter, saving your physician time and answering questions that are already addressed in your summary report.
This is what your summary report will look like: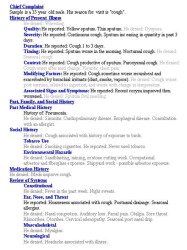 Enter Here
Enter the medical symptoms you are experiencing on the questionnaire.
The symptom questionnaire uses "branching logic", and enables you to progress quickly through an analoged program - responding only to your specific answer. The symptom checker program will ask you different questions depending on your response to each question asked.
The symptom checker is not a specific diagnosis but is intended for information purposes only. The questionnaire and summary report are in no way intended to replace professional medical care or attention by a qualified physician.
However, by using the symptom questionnaire you will have a thorough idea of your symptom's possible basis and what a physician attending you, will have to help base an actual diagnosis on.
You can answer your symptom diagnosis questionnaire with total privacy and at your leisure.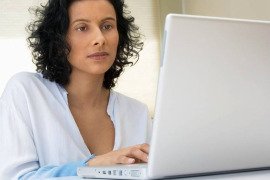 And, you have the option to send your symptom report via email to your physician for review.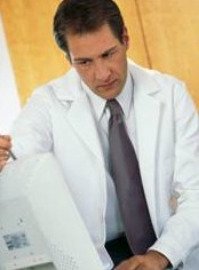 Primetime Medical Software
Primetime's patient interview software interviews patients to begin gathering the subjective history prior to seeing their doctor. Their vision is to become an indispensable part of the way patients and physicians communicate. Their solutions are used by physicians each day to facilitate physician-patient communication in a variety of practice settings.
Primetime's software has been recognized by vendor associations, consultants, and industry peers as an invaluable component of medical history software and the future of health care.
Why Primetime Is Beneficial For Physicians
Computer patient interviewing has several advantages when compared to the traditional oral and paper form methods of gathering a clinical history.
The symptom diagnosis questionnaire, or computer interview:
• is structured to include all pertinent medical questions
• never forgets to ask a medical question
• can obtain more consistent, complete information
• allows the patient as much time as they desire to answer the questions without interruption
• allows patients to be interviewed for as many medical symptoms as the patient chooses to report
• allows physicians to become aware of all concerns of the patient
• can obtain sensitive information that the patient is reluctant or too embarrassed to tell the physician
• always provides legible output
Physician productivity increases because as much as sixty percent of the medical data necessary to complete the visit note can be provided by patients and automatically documented in medical terminology through the Internet.
Essential Technology
Physician's Practice Digest called Primetime's medical history program one of the top 5 technologies to improve health care. It is essential technology every doctor should have for improving the doctor patient relationship.
The software can enable a physician to determine a patient's condition because it consistently asks all the right questions, while a busy physician may not.
Having consistent and thorough symptom information, your physician can better, faster diagnosis your illness. It improves physician efficiency. Your doctor can have a conversation with you rather than worrying about noting, transcribing or even remembering all your patient information and symptom specifics.
More Information, Better Diagnosis
The symptom checker questionnaire provides more symptom data on your condition. Using the report, they can better diagnose and treat you because they know the essential facts and are free to listen to you.
Your symptom questionnaire report or medical history comprises about 70% of the medical record your physician needs to make a proper diagnosis. The software is able to document additional information than what the physician would be able to inquire about due to time constraints.
Complete this symptom checker questionnaire, print your medical history and present it to your physician for the best informed symptom diagnosis that your physician can give you.
Whether you have a medical question or many medical questions, the symptom checker provided here for you is the best place to begin to solve your health or medical issues.
Call Primetime for Yourself!
If you are a medical professional reading this, please go to Primetime Medical Software for more information on having this program in your practice management software, and please say you saw it here on Answer My Health Question .net. Thank you.
Good Suggestion
After you have completed a Symptom Checker Questionnaire, please go to the:
Medical question page- Most Frequent ?s
OR go into the
Medical Symptoms page to look up answers to your health questions on Site 1, 2 or 3 suggested on this page.