Medical Symptoms
Answers To All Your
Health and Medical Questions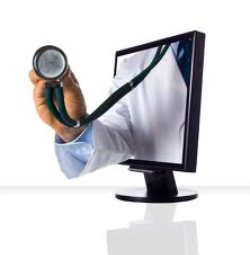 Find answers to questions about any and all of your medical symptoms.
Your medical symptom questions deserve the best information available.
See the following websites for complete, comprehensive information:
1.
Health Information from the NIH, the Official website of the National Institutes of Health.
See: Health Topics A – Z OR choose by Body Location/Systems.
The NIH is one of the world's foremost medical research centers. Anything you need to know about any health topic is covered in this site.
2.
MedlinePlus - An essential website for thorough medical information.
There isn't a medical topic they don't cover and they are the experts.
3.
Centers for Disease Control and Prevention, Your Online Source for Credible Health Information.
See: Diseases and Conditions and Healthy Living.
Consider The Source - Use Recognized Authorities
For valuable information regarding your medical symptoms and medical search results on the web, the NIH and MedlinePlus offer MedlinePlus Guide to Healthy Web Surfing. It states:
Consider the source - Use recognized authorities.
Know who is responsible for the content.
• Look for an "about us" page. Check to see who runs the site: is it a branch of the Federal Government, a non-profit institution, a professional organization, a health system, a commercial organization or an individual.
• There is a big difference between a site that says, "I developed this site after my heart attack" and one that says, "This page on heart attack was developed by health professionals at the American Heart Association."
• Web sites should have a way to contact the organization or webmaster. If the site provides no contact information, or if you can't easily find out who runs the site, use caution.
Focus on Quality - All Web Sites Are Not Created Equal
Here is a very good message to inform you of the standards of medical information online that you need to be aware of from the NIH - "Evaluating Internet Health Information: A Tutorial from the National Library of Medicine". It shows you how to evaluate the health information that you find on the Web.


Back to Home Page from Medical Symptoms