Answer My Health Question
Welcome to Answer My Health Question. You have come to the right place to find an explanation for your medical symptoms and get your important medical questions answered.
Hello? Hello? Is there a doctor in the house?
No, it's just me, Nancy Hovik, a person deeply interested in maintaining my best asset - my good health.
If you are like me, you have aches and pains, sometimes, in places you didn't know you had.
Many of us seeking health information online are in that place between the prime of our lives and settling into our wiser, gentler years.

Always laugh when you can. It is cheap medicine.
~Lord Byron
I am not a doctor but I am an avid internet searcher of outstanding health and medical resource sites. I am creating Answer My Health Question to pass along the best, most definitive, expert websites available about health and medical topics. Included within this site is a great selection of health site options that can and will answer your health questions.
Medical and health information is among the most highly sought information online. There are hundreds and hundreds of websites devoted to medical information on a broad variety of specific medical topics. Only Answer My Health Question site gives you my unique approach.
What is My Unique Approach?
The websites I refer to in Answer My Health Question are the definitive sites, you may say the quintessential sites, written by experts, that are the information sources for most if not all other online medical websites. The websites I suggest in the following pages are the foundations of information and are the best sites online for each of the topics.
By giving you references to the original sources of information you are assured that there are no questions about accuracy or how up-to-the-minute the information is. By accessing information from the sites I am recommending in Answer My Health Question, you are assured authentic, trustworthy and dependable answers to your health questions.
The health and medical topics in Answer My Health Question are categorized according to the most commonly asked online. See Most Frequent ?s for the most frequently, commonly asked medical questions online. And in Medical Symptoms you can find answers to any and all other medical and health questions or inquiries you have. Between them, you are sure to find answers all the to health questions you are seeking answers to.
In Symptom Checker, you will find a symptom diagnosis questionnaire that is the best available, anywhere. I have been familiar with this symptom checker for years, and have not found another that is anything like it. I am sure you will find it to be as helpful, accurate and interesting as I found it to be.
What Makes This Symptom Checker The Very Best?
To answer this question in detail, please go to the Symptom Checker page and click into the Symptom Checker Questionnaire. The questionnaire asks a series of analoged questions that will vary for everyone depending on each of your unique answers.
Upon finishing the questionnaire you will receive a report, that unless you are a doctor, you will not have seen the likes of before. It is suitable, and intended, to be taken, sent or given to your health practitioner for their review, and along with their own required tests or questions, used as an important tool for diagnosis.
This questionnaire saves your physician significant time during your visit to ask you the questions required to determine your diagnosis. So, you are doing your physician a good service by taking this questionnaire and having your unique medical information summary available for them.
Guaranteed, your health practitioner will be very impressed with the medical history report they receive from you. You can tell them you saw it on Answer My Health Question.
Where the Fun Begins
Then there is the Healthy Living page of Answer My Health Question. This is where the fun really begins. In it you will find diets, dietary guidelines, nutrition facts, healthy cooking and recipes. I can really get into these topics because they are so interesting and essential in our daily lives and beside that, they are tremendous fun. In Healthy Living, you are sure to pick up some bit of information that you didn't know before to use and enjoy.
In Healthy Living I focus on what I find the most important AND the very most exciting and fun topics. These are around food. I have 3 pages to delight, interest and entice you to come back as often as you like.
Starting with The Grapefruit Diet page, this is my favorite diet, one I've used several times over the course of (eek!) 40 years! I think its a great diet and it can inspire you to continue to use some of the foods in it on an occasional basis for weight management after you have gone off the diet.
Next, the Low Cholesterol Diet page is actually packed with tremendously beneficial diet information but most important, refers you to many very good sites for low-cholesterol diet meal plans and long term lifestyle diet suggestions. I think you are going to really love this page.
Last, and my favorite, is the Mediterranean Diet page. It's exciting because the Mediterranean diet and food as a focus within the Mediterranean culture is very interesting and exciting, fun and delicious. Within this page I share with you great Mediterranean diet information and best of all, recipes! I am going to continue to increase the recipes that are on this page so come back again and see what is new on this page.
And Now For Something Completely Different
Just a few additional things before we go forward. . . Included in Answer My Health Question there is a very important section on a very important topic - that I think you can really benefit from - Emergency Medical Information.
Hundreds of thousands of people die each year in emergency situations because of the lack of information available to emergency care takers, for instance – blood type and allergic reactions to medications, or allergies to latex or penicillin, among other things. Without your medical information, emergency responders and medical professionals might not be able to save your life! Please read my page on Emergency Medical Information for some interesting and helpful information you can surely use.
I look forward to giving you the best offered in the important online world of health information.
Here is to you and your happy health!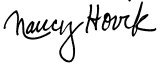 Explore the Opportunity Of Creating Your Own
Successful Home Business!


Disclaimer: It is not the intention of www.Answer-My-Medical-Question.net to provide specific medical advice, but rather to provide users with information to better understand their health and their diagnosed disorders. Specific medical advice is not provided and www.Answer-My-Medical-Question.net urges you to consult with a qualified physician for diagnosis and for answers to your personal questions.
www.Answer-My-Medical-Question.net provides links to other Internet sites for the convenience of World Wide Web users. www.Answer-My-Health-Question.net is not responsible for the availability or content of these external sites, nor does www.Answer-My-Health-Question.net endorse, warrant or guarantee the products, services or information described or offered at these other Internet sites.
© 2010 Answer-My-Health-Question.net